Meet Your Maker – Or Live Trying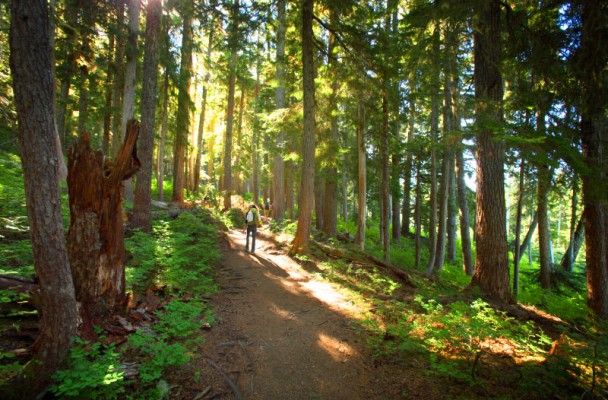 From what I understand, the DNA of a flower contains a blueprint for the potential of that plant. Whether the conditions are right for that flower to bloom as tall or brightly as its potential will depend on environmental factors – sun, wind, rain, soil, and even natural predators. Humans, I think are much the same. In my case, I likely never had the potential to be the fastest or strongest dude on the planet, but I have my DNA blueprint, and I'm curious to find out what those outer limits look like in terms of physical ability, as well as mental and emotional capacity (one can only hope that our ability to grow emotionally stays with us for a lifetime, if we nurture it properly).
That's what Whistler's cross-country 80k Meet Your Maker is all about. Next to enjoying a walk/run in a spectacular part of the world, I want to experience pushing physical and mental boundaries and having those boundaries push back.  There is no conquering in the mountains. It's a creative exchange — on nature's terms.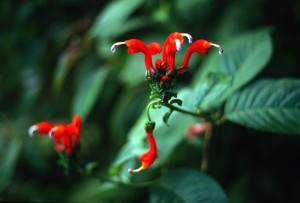 So today, 11 days away from the race, I wrapped up the last of my big workouts – hill sprints in Toronto's High Park. Now I'm just going to continue eating healthy, stretch, take a trip to the massage therapist, toss in a couple of recovery workouts, and chill with my lady and my baby. It has been 10 months in the making, whether it was building a training schedule, figuring out nutrition on and off the trails, or taking off before sunrise to put in one of many long runs so I wouldn't cut too deeply into family time. Of course, over 10 months, there have been many changes to workouts based on emerging realities and obligations, but events like Meet Your Maker are meant to augment life not take you away from it.
I think back to this time last year when I was preparing for the seemingly impossible task of running the 5 Peaks half marathon in Terra Cotta. A year later, I knocked off a 52k trail walk/run in Forks of the Credit, covering about 4000 feet of climbs and descents. It's all about the slow and steady buildup, with lots and lots of rest in between, never forgetting to check in with your body to see where it's at. After all, a bad injury can set you back months.
Can I say with any confidence that I will be able to complete the race within the official time limits set? Who cares! Last night, I finally looked at some videos of Whistler and the race course, and I was impressed and a little nervous. With gnarly mountain bike trails on the route with names like "Comfortably Numb," you get the picture that this won't be a jaunt in the park. Still, as I was watching, I got excited, and I reminded myself: I get to do this! It's a privilege to run in such a beautiful place. If I can stay in the moment, stay grateful, then I will happily leave the rest up to the Maker.