The Long Road of Experience: Travel and a Farewell to Schedules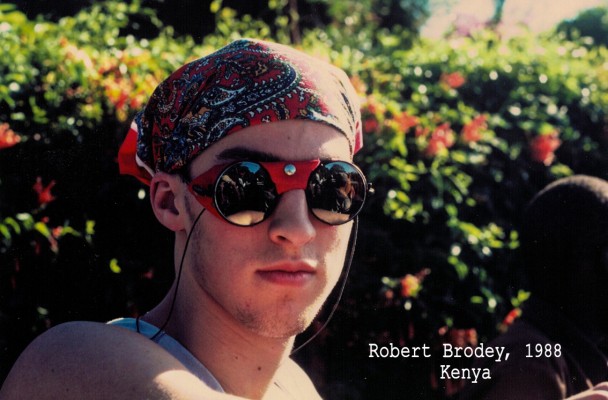 I was 19 and fresh out of high school when I got a job doing menial work with the sole purpose of saving up to travel through Central America. The decision to defer university for a year probably didn't make sense to a lot of people, but to me it was a necessary break from an unrelenting conveyer belt of formal education that ultimately would flow right into university and a career. Even back then, I knew I didn't want to wake up at 45 and wonder where my life had gone (now I know!).
With enough money saved, I bought 50 rolls of film for my two old Pentax cameras and a plane ticket to San José, Costa Rica.
I spent the first month with my best friend Riley doing Spanish school in rural Costa Rica before we headed to Nicaragua and Guatemala. Along the way, we saw Bishop Tutu speak at a church in Managua and met a Dutchman whose son, a journalist, had just been murdered in El Salvador. It wasn't light fare by any means, but it was very real, and travelling with a friend helped ease me into this new reality.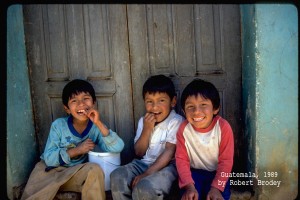 When Riley and I eventually parted company, my journey inward really began. As I ventured deep into Guatemala's backcountry, where the civil war was alive and well, I travelled deep inside myself, discovering fears and a solitude that I hadn't known previously. It was a powerful and sobering experience, and there was no email, internet, or mobile phones to fall back on for comfort. This was 1989, after all. I was untethered from home and everything familiar. There were times when my loneliness was so deep, it gnawed at me, and I thought I would die. I discovered that my pen and notebook helped me examine everything I was feeling and experiencing. It also served as the basis for aspects of my first novel, the political-thriller Josef's Lair (www.JosefsLair.com).
As I travelled on through Mexico, Belize, and back to Guatemala, meeting new people and learning about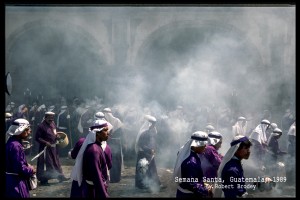 their lives, my Spanish improved in leaps and bounds. I moved through my internal struggles and came to possess a stronger sense of the world and myself. The trip lasted four months but the experience shaped me for a lifetime.
Fast forward to me now – 46 years old – a husband and a dad. My trips have gone from sprawling 2-4 month voyages, where time and adventures unfolded at their own pace, to trips that are squeezed into a few weeks and every moment is pretty much planned out. It's difficult to feel lonely or delve too deeply inside oneself with so little time to feel the expansiveness brought on by an open schedule. There are times when I miss being bored, because there is always something to do: whether it's working, doing the daycare pickup, or taking care of the domicile.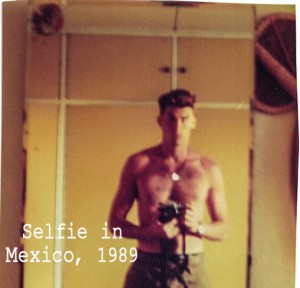 Schedules can quash spontaneity and perhaps even make some of us more averse to acts of impulsiveness.  So how to recapture some of that flow and expansiveness that happens when the road is long and time is not of the essence, while still taking responsibility for our lives? For the last few years, actually, I've been hatching a plan to go abroad for a few months with my wife and son. This is not an attempt to relive those travel experiences of my youth — but rather an opportunity, as a family, to break out of our sense of the familiar, to create new experiences that brush aside all those "shoulds" and "musts" that creep into our lives. And stepping out of our routine and challenging ourselves helps illuminate what we value in life – whether it's love over ambition or experiences over ownership.
But until this grand plan comes to fruition, I will continue to cultivate those things that I appreciate so much about long trips abroad — from the comfort of home sweet home.